Oakland Athletics was a baseball team trying to compete with clubs like the Yankees, Cubs, etc. that had budgets that were multiple folds of that of Oakland Athletics.
At an elite level, in which the skills and the quality of players make a lot of difference in the success of the team Oakland Athletics was starting the race from behind the starting line. A former baseball player, who couldn't reach where he aspired to as a professional athlete, saw the opportunity to apply statistics and hard data to fully and objectively understand the performance and skill of players.
This was no other than the success behind Moneyball, Billy Beane. Soon he transformed the Oakland Athletics' approach to and understanding of baseball, scouting, and recruiting, and leveled the playing field for a team that is operating with a substantially low budget compared to other clubs. With Beane's data-oriented strategy Oakland Athletics competed in playoffs eight times, won six division titles, and reached a 53.3% winning percentage making them the sixth-best in baseball history.
But Oakland Athletics is not the only team that was revolutionized by Beane. AZ Alkmaar is at a comparable level to Oakland Athletics in terms of the competition they are in and their monetary capabilities. The club has an approximate 28 million euros budget – around one-third of their competitors in Eredivisie like Ajax and Feyenoord, and one-tenths of the budgets of major clubs that they are aspiring to compete with on the international stage. Just like OA, they needed a vision, a strategy that can get them to similar starting grounds with those teams. In 2015 Beane took an advisory role in the club. With his arrival, AZ's approach to and understanding of talent and development changed putting data – hard and soft – into the center of all planning and calculations.
AZ is on a long-term mission of carrying the team to a championship winner level by 2025. Marjin Beuker who served as the Director of Development and Coordinator of Talent Management of the team for around fourteen years defines their approach to the game saying, "We don't buy success, we create it. We believe in making the difference through vision, programs, facts, knowledge, and capable staff." Making this difference is a long-term endeavor that AZ has undertaken for quite a long time now.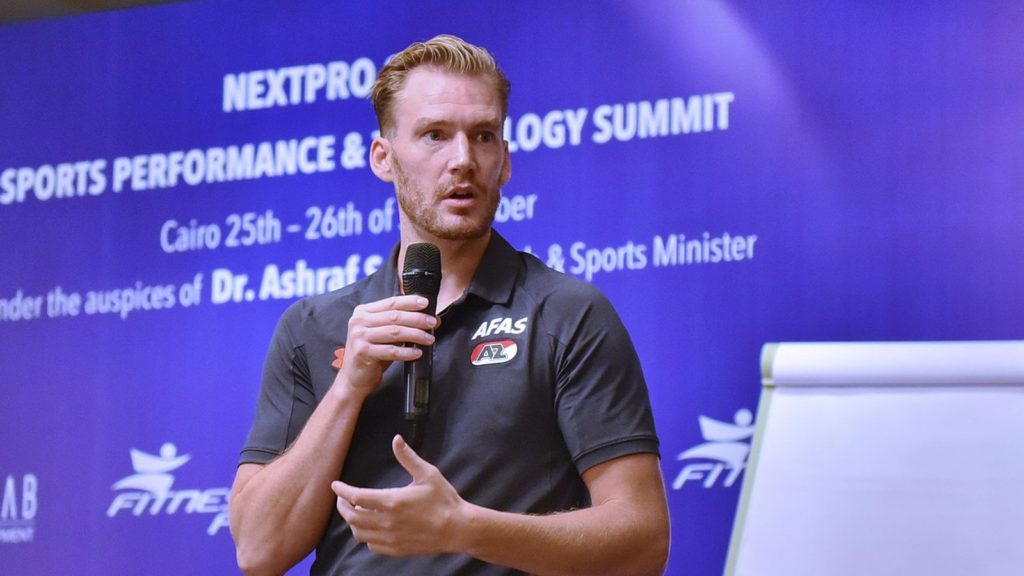 Marjin Beuker joined as sporting director to the Scottish side Queen's Park (Source: Skysports)
The process begins when the scouts are on the hunt for young players for the youth academy of the team. Because the club cannot match the amounts of money spent by other championship contending teams in recruitment at the professional level, putting a lot of investment into finding and developing their own talents is of great importance. In 2018, AZ was playing with an average of 45% homegrown players on the field. Furthermore, they became the first club in the Netherlands and the fifteenth club in the world to have the greatest number of home-grown players competing in the professional team. These numbers and the indisputable success of the team are thanks to their vision and program. First, they identify real talents through a well-rounded evaluation process that takes the personality profiles, biological age, cognitive skills, and football experience of young potential players into consideration. Then, they work with their players according to their skill sets and personality types taking into consideration the areas they are weaker/stronger with the help of data analysis and their virtual reality program. The club partners with companies such as but not limited to SoccerLab, BrainFirst, and Beyond Game in order to achieve the well-rounded scouting and development program they are seeking to acquire.
Finding the "Real" Talent: Biological Age, Cognitive Skills, Personality Profile
The club invests considerably into finding "real talents." There is a lot of emphasis on the role of data and science, and their partnerships with the aforementioned companies in achieving this goal. The distinction between biological vs calendar age becomes crucial. The biological age of a player refers to the age at which they start their biological growth. This age is generally thirteen in boys but there can be early and late maturers deviating from the average. This means that, in the context of football, a player can be fourteen years old (calendar age) and yet look like he is eleven because he has not started his growth yet because his biological age is coming from behind. On the other hand, another fourteen-year-old (calendar age) may seem physically and skillfully superior but this may be because he is an early maturer, meaning that his biological age can be older and that he has completed his growth. Most scouts and clubs around the world do the intuitive thing, which is to look at the two fourteen-year-olds (calendar age), make a comparison between their physical and technical capabilities, and choose the one that looks stronger and better. In doing so, they potentially miss out on real talent. AZ starts by looking at the biological ages of their potential talents and comparing them accordingly. In doing so, they can better compare a variety of factors like endurance, physical strength, speed, and the trainability of a player – dependent on their sensitive years – between players once they have the hard data, and therefore predict the future success of the players in front of them. Hence, they can single out the real talents from a pool of people even if they do not appear to be the better option at the time of selection. Through the application of science and data, the scouts and the club are able to look past the current performance of the player in front of them and predict the real talents of the future to invest in them. This certainly plays an important role in Alkmaar's player development and transfer into major teams.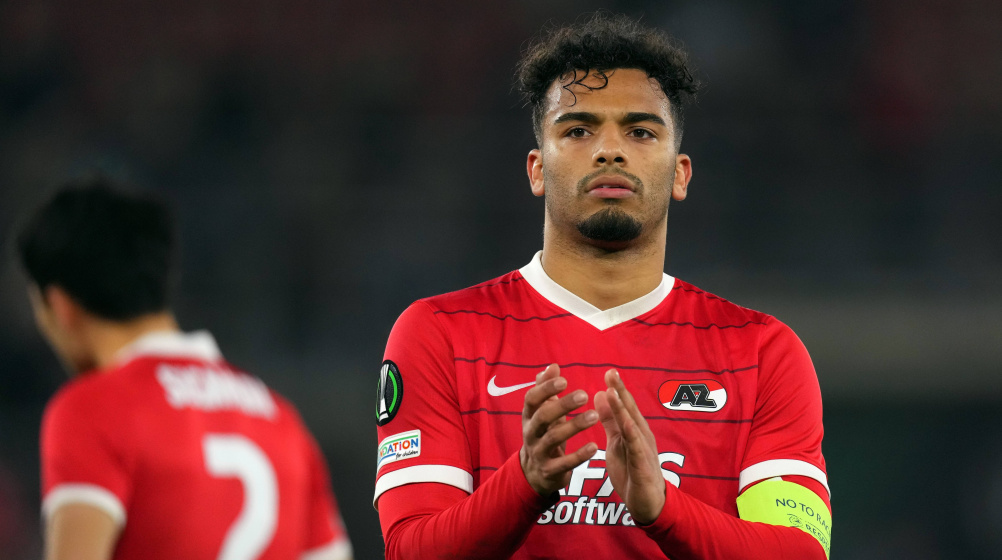 Owen Wijndal joined AZ Youth System when he was 11 (Source: Transfermarkt)
By relying on data and science for recruitment and development the club is able to overcome confirmation bias – the tendency to look for and choose evidence to confirm one's predetermined opinions and ideas while disregarding evidence that can indicate otherwise. AZ gathers information relating to their players' cognitive skills, including decision-making skills, their personality profiles, and their physical qualities and logs them into SoccerLab in order to get a holistic evaluation of the player. They gather these types of information through various tests like action typing, team rules of Belbin; by looking into where the player spent their sensitive years – the years in which a growing child can learn and develop critical skills and abilities; and by calculating player's cognitive score through a game-like test called neuroleptics by their partner Brain First to measure how fast their brains get and process information. The hard data that is presented to the coaches and staff, combined with soft data that is available through interaction and observation operates in tandem to maximize the training process of the players. The personality characteristics, for example, can predict in which position in the field a certain player will be the most successful in facilitating the decision of optimal field orientation and game tactics as well. Thus, investment into data analytics, into a holistic and scientific understanding of player capabilities, strengths, and weaknesses allows the club to pinpoint and address the targeted goals while optimizing the use of resources.
Player Development: Youth Academy and Virtual Reality
The meticulous work and considerable investment, roughly 12.5% of their budget, that goes into scouting and profiling the players continues in with player development in the club's youth academy. The AFAS Trainingscomplex of the team has components including but not limited to data analysis, and development and training through virtual reality. The coach and staff have access to game data about the team and individual player performance and more on top of data on player performance as discussed above. Therefore, they can address individualized as well as team-level issues and work with players according to their specialized needs.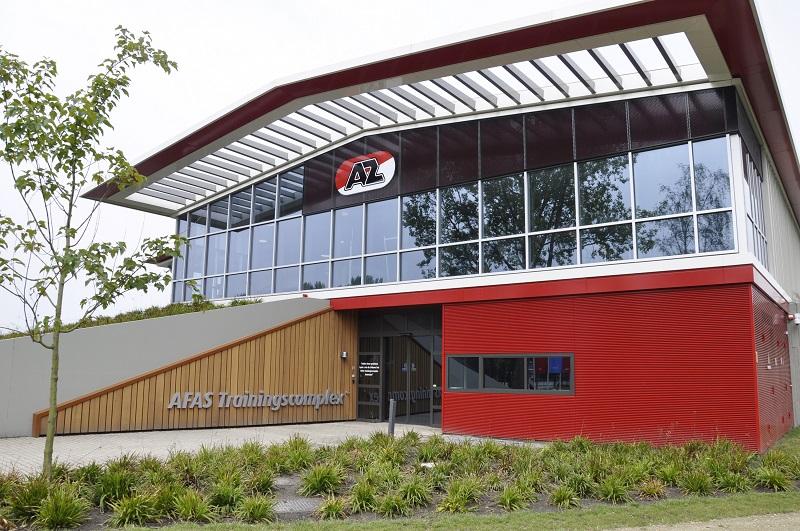 AFAS Trainingscomplex (Source: RyanJFootball)
The implementation of virtual reality (VR) into the team and player development is a fundamental component of the program that will carry them to their targets by 2025 and make them a top-tier team both domestically and internationally. With VR, AZ is aiming to train athletes who make the best decision in the shortest amount of time possible. There are two methods of using VR technology.
Their partner Beyond Sports takes match data and what looks like a bird-eye view of the game that fans also see in post-game TV shows and turns them into motion capture figures and makes virtual reality renditions, allowing the players to relive, stop, observe, and study the game and the position from all perspectives and instances. A player can re-experience a particular moment in the game and the whole team and the player himself can benefit from the discussion and the opportunity to go through the same instance multiple times. It is a very immersive learning experience.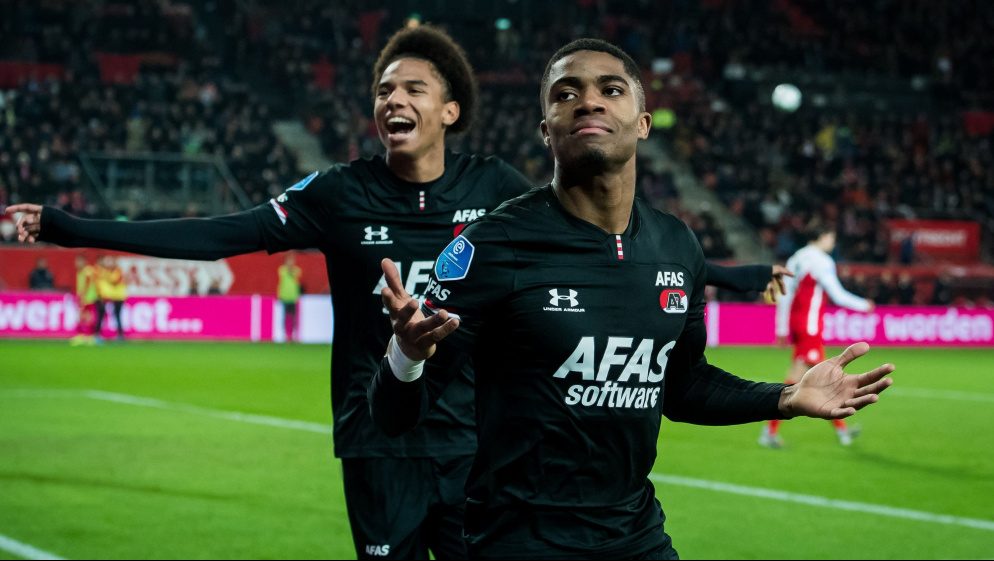 Myron Boadu and Calvin Stengs are Ligue 1 players now (Source: Transfermarkt)
The coaches can also design imaginary scenarios for their players. By playing in those scenarios and discussing why they had made a particular choice and why they should have made a different one instead, for instance, the players can enrich and enhance their understanding of the game and thus can get better at decision-making under pressure in a fast-paced environment. Both of these processes are invaluable opportunities for self-assessment and growth as well as collective learning experiences. It is stated thanks to the incorporation of VR into their programs the number of good decisions of players increased by 20% whereas the time spent to make these decisions decreased by one second, which can make all the difference in an actual game environment. Moreover, the implementation of VR into the team's training regimen is highly functional as it allows the player to develop their decision-making skills and game intelligence without the addition of further physical strain on the body. The technology also allows the players who are suffering from an injury or are in their healing periods to keep training.
AZ Alkmaar, with their investments into data, science, and technology, and their vision of football is trying to "develop and train players who understand the game, make choices, are technically and physically in optimum condition, are 24/7 focused on performing, and are strong personalities." It is clear that careful planning, trust in science and data, and hard work are paying off. The club is currently 5th in the Eredivisie after Ajax, PSV, Feyenoord, and Twente. Calvin Stengs, Myron Boadu, and Owen Wijndal are only two examples of players that were trained by AZ's youth program. Wijndal, currently a left-back for Alkmaar has been consistently invited to Dutch National Team since his U15 days and is actively a part of the Dutch National Team. Calvin Stengs and Myron Boadu, both of which are playing for the Ligue 1 team Nice and have represented the Netherlands in the National Team.
By Ece Agalar